2016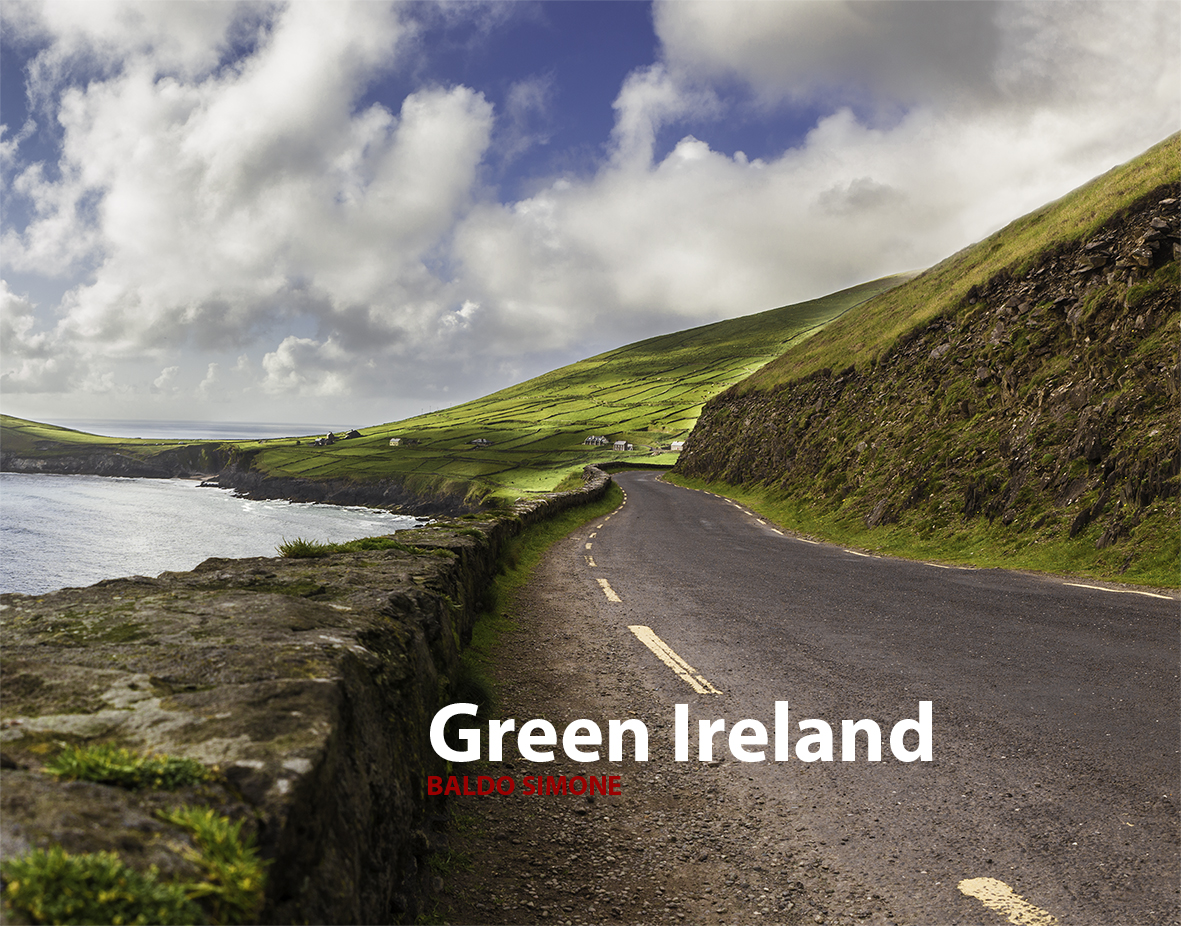 Titolo libro: Green Ireland
Prezzo: € 4,80
Info pubblicazione: 2016, 46 p., ill.

"Green Ireland nasce dal progetto di voler fotografare con i miei occhi questa parte del Mondo. Sono sempre stato affascinato dalle fotografie sull'Irlanda, dalle storie che sentivo narrate dai conoscenti e che leggevo tramite internet. Mi sono sempre domandato se quel verde brillante e quei luoghi incontaminati, fossero solo momenti sporadici di viaggi altrui. Zaino in spalla sono partito per 12 giorni di avventura che mi hanno portato a visitare gran parte dell'Irlanda, dal County Clare al Connemara, da Dublino a County Kerry fino a Galway. Ora posso dire che quel verde inteso alla fine di un temporale e quei paesaggi incontaminati sono la vera Green Ireland, che ho catturato e vi narro nel mio libro."
Per ricevere il libro cliccate sul pulsante sottostante "buy now". Sarete indirizzati alla pagina Paypal e dopo il pagamento riceverete il link per scaricare l'ebook fotografico.
To buy the book click on the button below. You will be directed on page Paypal and after payment will receive the link to download the photo ebook.

Per acquisti alternativi (libro cartaceo, acquisto con Postepay o Bonifico) cliccate sulla chat e scrivetemi, oppure inviate una email a info@baldosimone.it! For any question or information (paper book, payment with bank transfer) push the chat and write me or email info@baldosimone.it!