Qui troverete i libri di alcuni dei miei viaggi fotografici, dove la passione per il racconto si esprime in reportage fotografico. Ogni anno ho l'obiettivo di esplorare nuove culture, nuovi continenti, alla ricerca di immagini e fotografie che possano emozionare. Con l'acquisto di un libro ebook potete immergervi alla scoperta dei luoghi che ho visitato e così sostenere la raccolta fondi per i miei prossimi viaggi. Potete scegliere sia il libro in versione digitale ebook (direttamente scaricabile qui sotto nella pagina) che la versione stampata.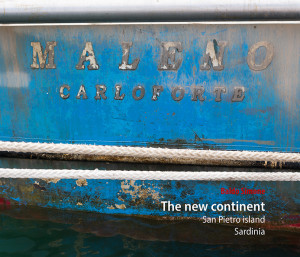 Titolo: The new continent. San Pietro Island. Carloforte. Sardinia.
Prezzo: € 4,80
Info pubblicazione: 2015, 72 p., ill.

L'unico centro abitato dell'isola è Carloforte, fondata nel 1738, da una colonia di pescatori liguri provenienti da Tabarka, un'isola al largo della Tunisia, colonia ligure. Nel primo periodo della colonizzazione l'abitato era raccolto all'interno della cerchia dei bastioni per poi espandersi negli anni. Ancora oggi l'origine ligure dei suoi abitanti la si può riscontrare nell'urbanistica del paese.

Per ricevere il libro cliccate sul pulsante sottostante "Buy Now". Sarete indirizzati alla pagina Paypal e dopo il pagamento riceverete il link per scaricare l'ebook fotografico. To buy the book click on the button below. You will be directed on page Paypal and after payment will receive the link to download the photo ebook.

Per acquisti alternativi come il libro cartaceo oppure metodi di pagamento con Postepay o Bonifico, cliccate sulla chat e scrivetemi, oppure inviate una email a info@baldosimone.it! For any question or information (paper book, payment with bank transfer) push the chat and write me or email info@baldosimone.it!